DIRECTOR/PRODUCER:
JAY ROWLANDS, FILM ACTOR AND WRITER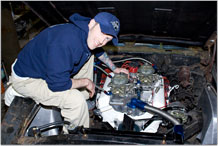 Jay's interest in acting for movies began in 1991. From 1991-1994 Jay worked with acting coach Earl Kelley of the Directors Studio in downtown Seattle. The Whitney Foundation at Columbia University in New York held auditions once a year through the Directors Studio to provide a select few actors with an all expenses paid trip to New York for intense training in theater, film, tv, voice, arts, and humanities. Jay was chosen to go to New York every year he was at the Directors Studio.

In 1995 Jay intensified his focus on becoming a FILM actor, which required him to move on and find a coach that could help him hone his skills for the movies.

Jay found Seattle screenwriter, director, and film maker Colleen Patrick, who specializes in coaching actors for On Camera performances only. Jay immediately made a commitment to working with Colleen so he could develop his screen acting abilities.

Later, Jay began to gain interest in screenwriting and directing. Since his then acting coach Colleen Patrick was already a screenwriter and director, it was the perfect opportunity for Jay to start picking up insights and gain knowledge. Jay also began making trips to Hollywood North- Vancouver, Canada. Jay met with casting directors, visited MGM, Northridge, and other studios to audition for roles in movies and tv shows such as The Outer Limits, Stargate, and The X-Files. Jay also took a screenwriting class at Simon Frasier University in Vancouver, Canada. For a brief period of time, to gain some directing experience, Jay worked as a casting assistant directing other actors in on camera auditions for casting director Steve Salamunovich at Complete Casting in Seattle.

In 2001 Jay formed the company Renegade Productions in order to produce his first feature film, CLUTCH, to showcase his acting abilities and make his debut as a writer/ director/ producer.
DIRECTOR of PHOTOGRAPHY:
SEAN KIRBY, CINEMATOGRAPHER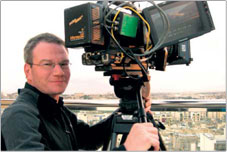 Sean Kirby is a graduate of Syracuse University's School of Visual and Performing Arts with a degree in painting. After graduating, Sean attended the New York Film Academy where he learned to combine his artistic understanding of light with the techniques and equipment used in motion picture production.

In 1997, Kirby entered the world of film by working in New York and Boston as an electrician, gaffer and grip. His first credit as a director of photography for "Fidelis" won the award for best short at the 1998 Hampton Film Festival. In 2000, Kirby told himself that if he wanted to make a name for himself by shooting films, he'd have to move to a smaller market, where he could break in more easily. Soon after moving to Seattle, he found himself working on Jay Rowlands' dramatic action feature CLUTCH, Kirby's first job shooting a feature.

At the 2005 Seattle International Film Festival, Kirby won the Seattle Filmmaker's Award for his cinematography on two films, Police Beat and The Gits, a documentary about the influential underground Seattle punk band of the same name.

Other films containing Sean's world-class cinematography have debuted theatrically, premiered at the Sundance Film Festival and screened at the Cannes Film Festival.

Sean earned a nomination for Outstanding Achievement in Cinematography in the first annual Cinema Eye documentary awards and he was chosen by Filmmaker Magazine as one of the 25 New Filmmakers to Watch.
Most recently, Sean divides his time between commercial work and independent film production nationally and internationally. Sean currently lives in New York City and is represented by Rebecca Fayyad at the Sheldon Prosnit Agency in Los Angeles.

To view Sean Kirby's reel visit:
http://seankirbydp.com/home.html
POST SOUND SUPERVISOR and ENGINEER:
SCOT CHARLES, SOUND MIXER AND DESIGNER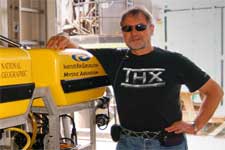 National Emmy Award winner, 30 year veteran Soundtrack Designer, Mixer and Engineer Scot Charles experience and involvement with audio production is extensive.

Early in his career Scot spent several years as a performing musician, transitioning into studios as a performer and recordist/ engineer/ mixer. Along the way, he also worked as mixer/ stage manager at a jazz club, recordist and on-air broadcast announcer for NPR affiliate KPLU FM.

Charles evolved his skills to include live performance mixing/ recording and expanded horizons to include location recording and sound design for film production. He was the senior advisor/ manager for ten years at Alpha Audio, a digital post production facility at Alpha Cine Film Labs in Seattle. In addition he taught advanced audio production techniques for two years at the Art Institute of Seattle.

Scot owns and runs digital audio post facility STUDIO BLUE, offering sound design and surround sound mixing services for film, video and multimedia. Scot continues to do production recording/ mixing in the field for films/ tv/ video and has been involved with many award winning projects. Scot has been nominated for an Emmy Award on sound design and won an Emmy for his mixing. Scot Charles is also an instructor at the University of Washington extension for the Sound Production program and is a member of the University Advisory Board.

Visit Studio Blue online at: http://www.bluecharles.com/