Graphic designer Elliott Omlin and Jay Rowlands at Bonsai Media Group.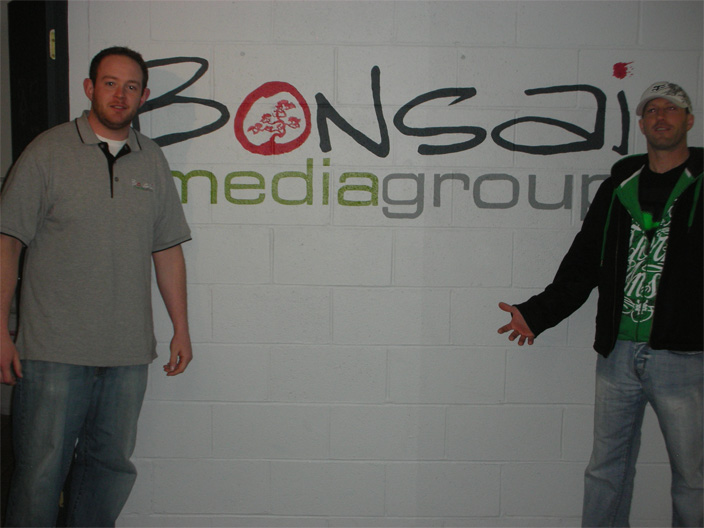 Jay hired Bonsai Media Group to build, maintain and grow the CLUTCH movie website to facilitate the films 2011 DVD release. Bonsai Media Group are leaders in SEO (Search Engine Optimizing) and are on the cutting edge when it comes to web design and customer support.
Jay says "Bonsai's been fricking awesome. These guys really know their stuff- and they come through! I went through hell with 5- five! different web designers/ web companies before getting hooked up with the Bonsai Team. What an effing relief to find a team that "get's it" and are true professionals. Worth every bit of money. I'm serious! It's been a blessing to work with these guys. The whole team- Jason, Elliott, Phil, KJ, Kevin, Adam- even their office pooch, Push."
Jay has been so pleased with their work for the new website he hired Bonsai's graphic team to design and build the covers for the CLUTCH DVD box- and they finished the DVD cover layout and design today! More to come on that later.