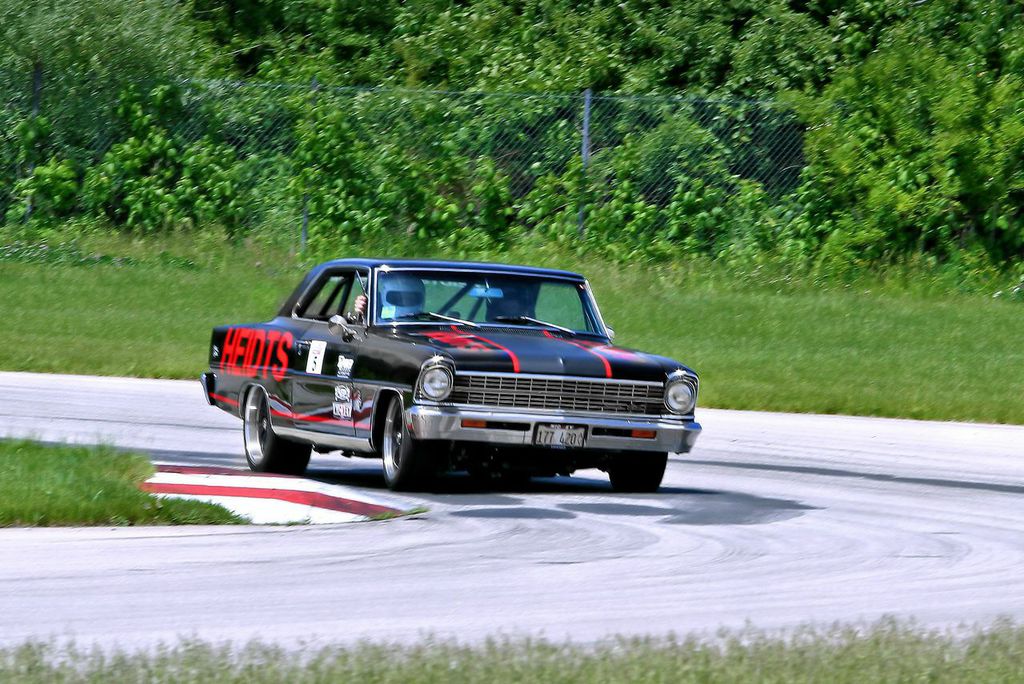 Jay was a guest of ARS TV during the HEIDTS Performance Car Challenge at the Autobahn Automotive Country Club in Joliet, IL. The boys from the American Street Car Series had all kinds of killer fun set up for the racers with the Speed Stop Challenge, Auto Cross and the high speed fun of the Road Race course. A highly recommended event for any Pro-Touring muscle car enthusiast!
The event is held May 31- June 1, One week prior to the Hot Rod Power Tour.
Here's a shot of ARS TV's Amy Dayton racing her HEIDTS equipped Nova around the road course!