Hey everyone it's Jay. Today while working with the Bonsai Media Group they showed me how to post blogs on the website myself. Hopefully I won't f #$* things up hahaha. I'll be posting a few things the next couple of days for practice to make sure I learn how to do it correctly!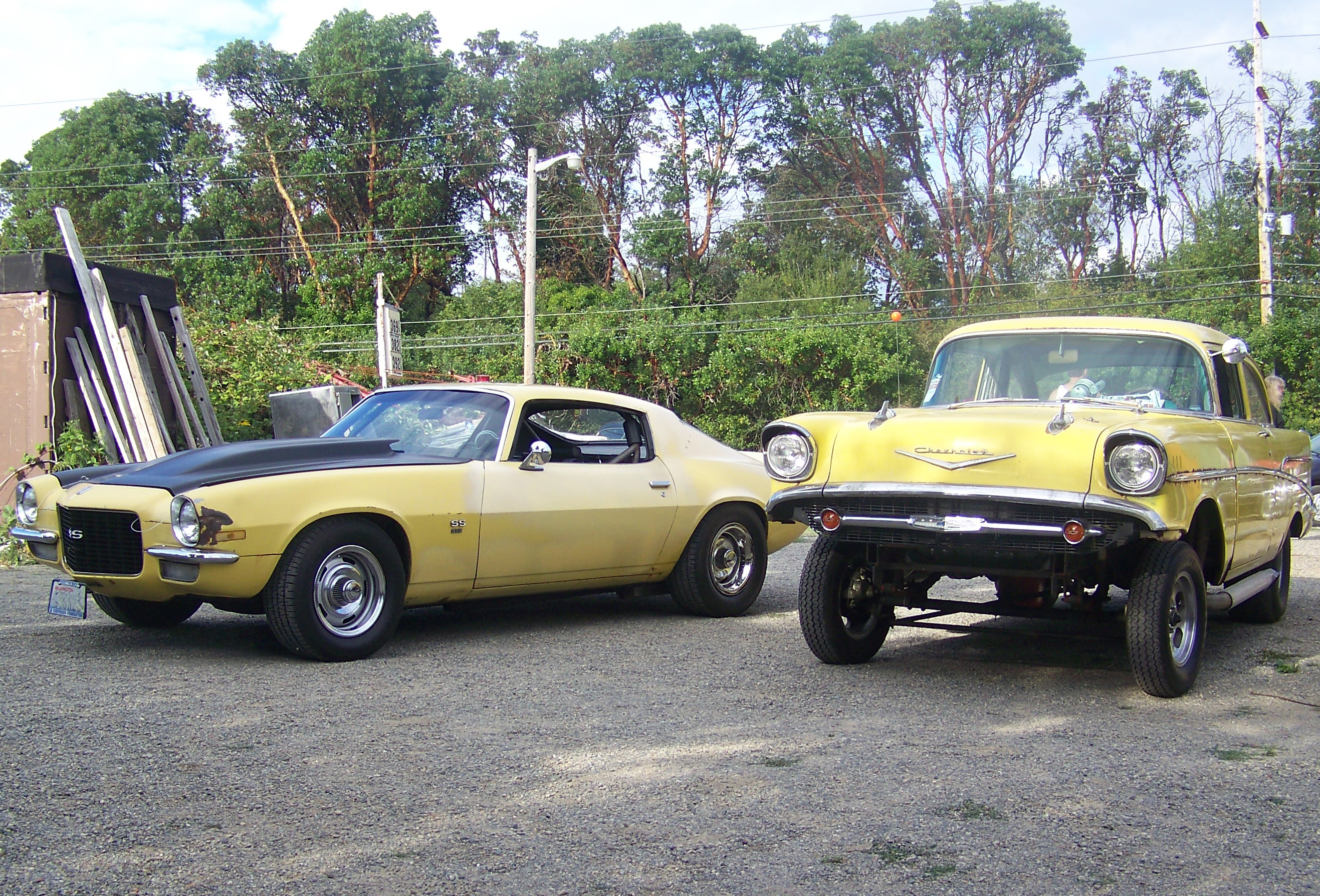 Here ya go- True barn find: A '57 Chevy Gasser with a wicked 327ci small block/ 4 speed/ roll cage- found as it was built years ago…It's sitting along side a '70 Camaro L34 Super Sport 396, 4 speed car I scored a while back when we wrapped filming and I sold the 454SS Film truck.
No I will not tell you the name of the guy who owns the '57!